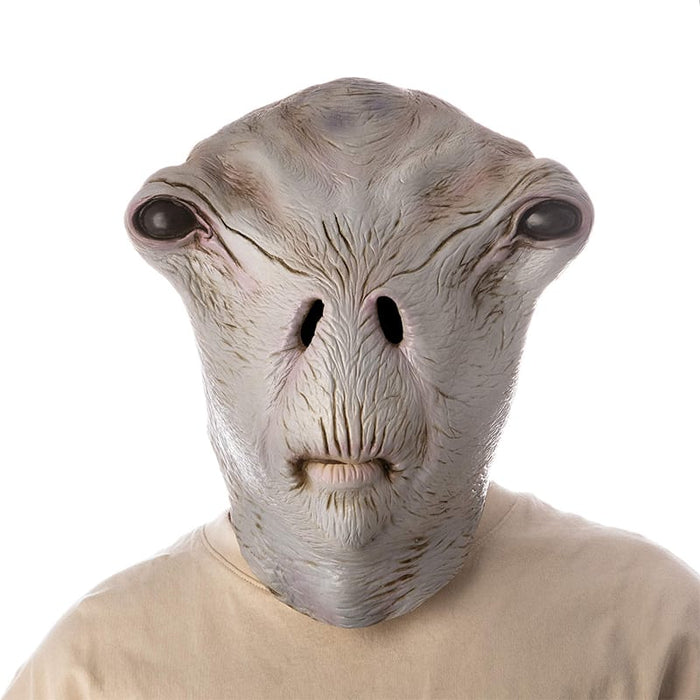 CreepyParty Area 51 Grey Alien Mask
Save up to

0

%
Save %
Original price
$14.99
-
Original price
$15.99
Haven't you heard anything about the activities at the US secret base Area 51 for a long time?

Our Area 51 Alien Mask may can tell you something.  
👽Fantastic grey Area 51 alien mask  
👽The Area 51 Alien Mask shows a classic alien with a large head volume and huge black, oval-shaped eyes
👽Quite small mouth and nose, and the auricles are not present at all   
👽The Area 51 alien mask fits small or full size adult head quite easily due to its style
👽Excellent mask for Area 51, Star Trek, Star Wars, Doctor Who and Halloween themes  
👽If you want to explore the earth in a whole group, we recommend our other alien masks and Area 51 alien masks   
Better Quality💯
We insist on using more natural latex to produce masks even that costs more. Thus the average weight of a CreepyParty mask is about 20% heavier than others. Heavier and thicker masks are more durable and more three-dimensional.
Better Design😁
All CreepyParty masks are designed and carved by the most professional latex mask designer in our country. Compared to the masks that produced directly with copied mold, the masks we produce are more detailed and more vivid.
Better Packaging🎁
At the very beginning, almost all sellers used vacuum packaging. But to give you more satisfying products, we specially designed carton packaging that leaves the masks with less odor and creases. It's perfect as a gift package as well.
More Influential🙌
Our masks have been used in some funny videos made by Youtubers, Instagramers and Tiktokers. As you can see, many people liked and shared those videos. You can find our masks in all those social media and maybe you can shoot one!