Shipping Policy
(1)How long does delivery take?
3-8 business days for Countries included in the exact product page.
Take following Dinosaur Mask as an example, 3-8 business days for US.
Common shipping methods: DHL, UPS, 4PX, Royal Mail, DPD and so on.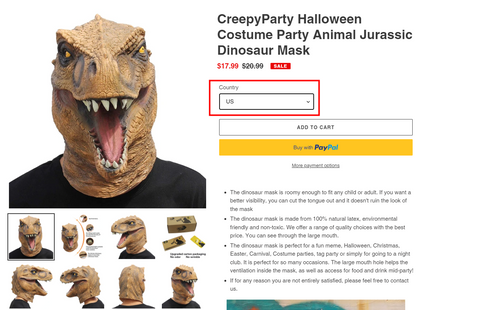 (2)I ordered more than one item. Will they all be delivered at the same time?
We try to make sure all your items reach you at the same time. Sometimes our products are not always sent together since different shipping options can be used, depending on the product. Once an item has been shipped, you will receive a shipment notification email.
(3)What do I need to do when I received a different product than what I ordered?
Please contact customer service at mask@creepyparty.com
(4)How much is the shipping fee?
Limited Time Offer: Free Shipping for all orders!