Find the costume blue pigeon mask for kids in one-size-fits-all designs
During Halloween, it is a common belief that ghosts come to the earthly world, wherein one thinks that they will encounter spirits if they go out of their homes. Thus, to avoid such recognition by the spooky ghosts, there is an age-old tradition of donning masks at this time of the year in October, when one leaves their home after dark, hoping that the ghosts will oversight such individuals as fellow spirits.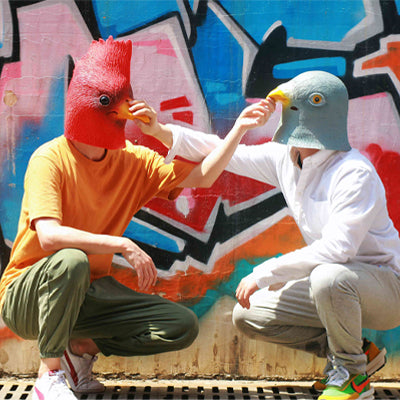 In this context, the esteemed digital platform of CreepyParty brings forth an assorted range of scary and funny masks that can be donned at Halloween parties. One of such exciting masks offered by CreepyParty, and wearable by both kids and adults alike is the innovative costume blue pigeon mask for kids. 
How Do The Pigeon Masks From Creepyparty Prove Their Worth For The Kids?
Creepyparty, the leader in selling latex masks worldwide has been renowned to cater with 100% natural rubber latex masks. Bringing in top-of-the-line daily designs, the masks come with distinctive mythological characters, along with humans, and shapes of wildlife. In this process, they furnish the unique blue pigeon mask for the children. As pigeons are the most abundant birds found throughout the world, such masks can be quite justified to bring forth acceptance, and prominence. 
As the pigeon mask is composed of premium quality 100% organic safe rubber latex, they prove to be the most secure masquerades that a child can use. Thus, with simply no toxicity, the kids are completely safe wearing such masks, therein negating the dilemmas of their parents. Besides, these masks are ergonomically designed and shaped to fit anyone, without deforming or having creases. Holes on each side of the mouth are provided for easy breathing and a clear view. 
Again, along with the mouth holes, two exclusively designed holes under the mouth of the pigeon is also rendered for easy viewing, breathability, and an access point for taking refreshments. Such kids' pigeon masks are perfect for events and celebrations like Halloween, Christmas, and Easter, along with carnival and costume functions, fun memes, theatrical stage shows, and even photo booth events. Let's look at some of the benefits of wearing pigeon masks by kids from CreepyParty.
Improved Design and Packing
The innovative pigeon masks from CreepyParty are developed by highly professional rubber latex mask designers. These masquerades are assembled directly with reproduced structures and are more realistic in functionality. Moreover, such masks are sold in exclusive vacuum packing. Nevertheless, for offering a more gratifying experience to the end consumers, they come with uniquely shaped carton packing that possesses less odor and pleats. 
Enhanced Quality and Utterly Inspirational 
Besides, as these pigeon masks are crafted with 100% natural rubber latex, they come as nearly 20% weightier, and more expensive than other types of masks. However, such chunkier and denser masks are known to be more resilient and possess a three-dimensional design. In addition, these masks can be utilized to create amusing videos for uploading to Instagram, YouTube, and TikTok, and obtain increased liking and sharing. 
How Do The Innovative Masks Help The Kids To Balance Fantasy And Realism?
For the kids, being donned in distinctly funny and innovative Halloween costumes and mask can bring in potential mileages for their overall development. By dressing in different characters, the parents can have their children explore alternate identities that may be fictional but realistic. Consider a juvenile dressing up as a firefighter or superman for Halloween will certainly see them as brave and strong, and helps them to maintain a clear balance between fantasy and realism.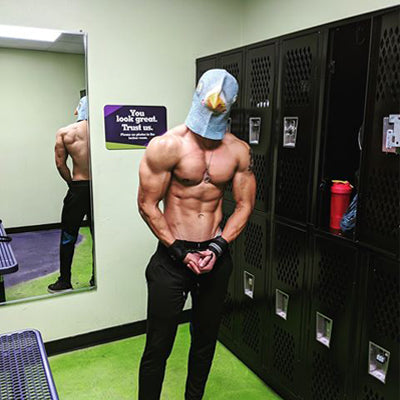 In this context, they will utilize their cognitive skills, creativity, and problem-solving attitude through the fun-centric costume wears. These masks for Halloween or other carnivals and get-togethers come in distinct shapes, sizes, and coverage. From covering the entire head and face, they can also partially cover the face. Thus, the parents need to choose completely organic rubber or latex marks that are exclusively labeled as safe for the kids, and never contain any toxic chemicals. 
Final Verdict
Looking at the benefits provided by the costume blue pigeon mask for kids from CreepyParty, it is highly recommended to the parents to order such eco-friendly rubber latex masks for their children to generate vibrancy and joyfulness to events of Halloween or Christmas carnivals.