Choose a perfect fun meme in 100% natural latex with a dog head mask for sale
Halloween happens to be the most eventful party in the year celebrated worldwide on October 31st, donning one-of-a-kind scary and eye-catching costumes and masks to ward off the ghosts and evil spirits. Such tradition originated from the ancient Celtic festival of Samhain. In this context, the Halloween masks can be eerie, as well as funny. Such masks mostly depict the movie characters. Nevertheless, selecting and buying these Halloween masks can give the customers a common dilemma of choosing between a scary and noticeable costume and mask.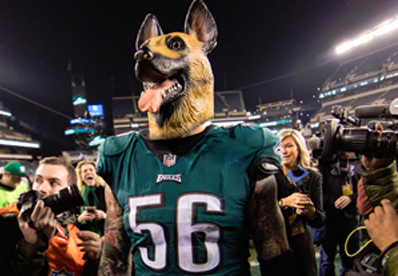 In this process, individuals can take the advantage of the online shopping platform, such as the well-known CreepyParty, where they can find a diverse assortment of masks to wear at such Halloween festivals. Thus, the Halloween parties become more exciting and enjoyable after donning such hilarious costumes and masks. One of such funny and amusing Halloween masquerades can be the unique dog head mask for sale offered only by CreepyParty at feasible rates.
Donning scary, yet funny masks at the Halloween parties and events prove to be the perfect approach for disguising a personality and keeping a person as a stranger in such celebrations and get-togethers. Individuals, in this context, can choose a mask that covers that entire face and head, or also can go with the masks that veil only a portion of their faces. 
Someone can also opt for a face print, but such masks will never render a complete disguise for the person, wherein they can be easily identified. Now, the prime rationale for donning a mask is that it can be fitted without exerting much pressure. Besides, such masks can be fitted onto the face anytime and anywhere, without taking more time like face prints. 
Again, these masquerades are highly feasible in price and offer a matching look with the Halloween costumes. Individuals can also make their casual attires with some hair-raising masks that can evolve them into zombies, or shamans, making their presence felt at such parties. Thus, as such unique masks are not expensive; they can be easily procured by any individual, who desires to transform them into another character, which can be funny or scary. 
What Major Perks Creepyparty Bring In With Their Halloween Head Masks?

The reputed first professional latex mask seller on Amazon since 2015, CreepyParty has been extensively trading masquerades globally, which includes the US, UK, Canada, France, Germany, Spain, Italy, and many more. This esteemed company brings forth innovative designs regularly, ranging from legendary characters to humans, and animals. In this context, their German shepherd dog mask is highly flexible in design and can be fitted to any child or adult.
The exclusive dog mask is fabricated of 100% organic latex material that is completely eco-friendly and nonhazardous. The unique masquerade can be exclusively used as a fun meme, and for special celebrations such as Halloween, Christmas, and Easter parties, alongside costume events, carnivals, barbeque parties, or as hangouts in the nightclub. This one-of-a-kind dog mask comes with bigger mouth holes that constantly generate adequate air circulation, as well as an entry point for refreshments from time to time. 
Some Distinct Virtues

Improved Design and Quality 

Masks from CreepyParty are designed and stitched by the optimally professional latex mask designer. Dissimilar to the masquerades generated directly with duplicated structure or pattern, the dog masks supplied by CreepyParty are devised, keeping in mind more detailed specifications and realistic graphics. Though the organic latex may be priced higher, the customers can rest assured of obtaining a completely sustainable product. However, due to the usage of 100% natural latex material, the average weight of such masks can be around 20% bulkier than others. But, these thicker and flabbier masks can bring in more resilience and 3-dimensional pattern. 

Superior Packaging and Increasingly Compelling

CreepyParty also comes with better packing options, wherein they cater with their unique vacuum packages that carry the least odor and folds, functioning as the optimal souvenirs. In addition, such masks can be applied to upload hilarious videos on YouTube, Instagram, and TikTok, and have the optimum sharable percentage on social media.